#WomenTalkFootball in Madrid on March 23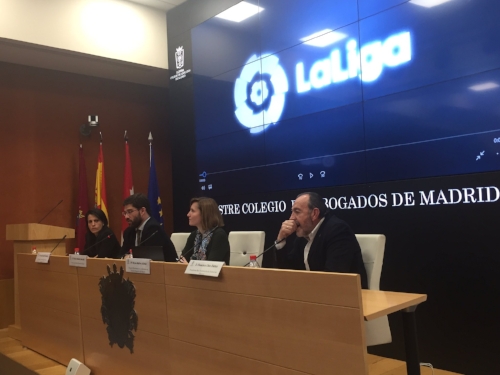 With more than 60 participants, the Madrid Bar Association together with Women In Sports Law hosted the event "Women and Football: Challenges and Reflections" on March 23.
In the two round tables, Mónica García Solanas (lawyer at Juárez Veciana Abogados, Barcelona, nd member of the Board of Directors, Centro Deportivo Hospitalet) referred to the challenges of being the only woman on the board of a men's football club as well as the legal obstacles faced by female athletes. José María Borreguero from the Legal Advisory of the Association of Spanish Footballers referred to the objectives of the AFE group regarding women's football, distinguishing between labor rights, sports rights and their financing and promotion.
The second round table was moderated by Reyes Bellver, president of the Association of Sports Law of Madrid and WISLaw member and was entitled "The role of women in football. Where are we going? ".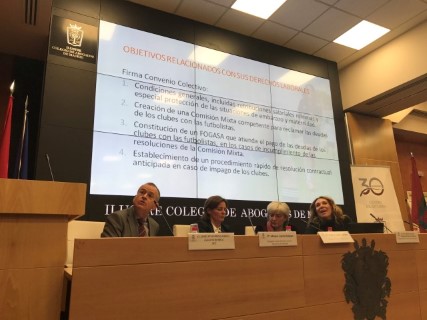 Pedro Malabia, director of women's football La Liga gave a presentation on the work done by La Liga in terms of women's football since they started just 18 months. Recalling that the competitions are of the Royal Spanish Football Federation, La Liga is also betting on a competition to match the interest as well as sustainable. Last, the President of the Royal Football Federation of Madrid intervened and expressed the need to continue to professionalize women's football, which is one of RFFM's main objectives.