WISLaw Lunch Talk on the 2021 WADA Code Revision in Lausanne on December 13, 2018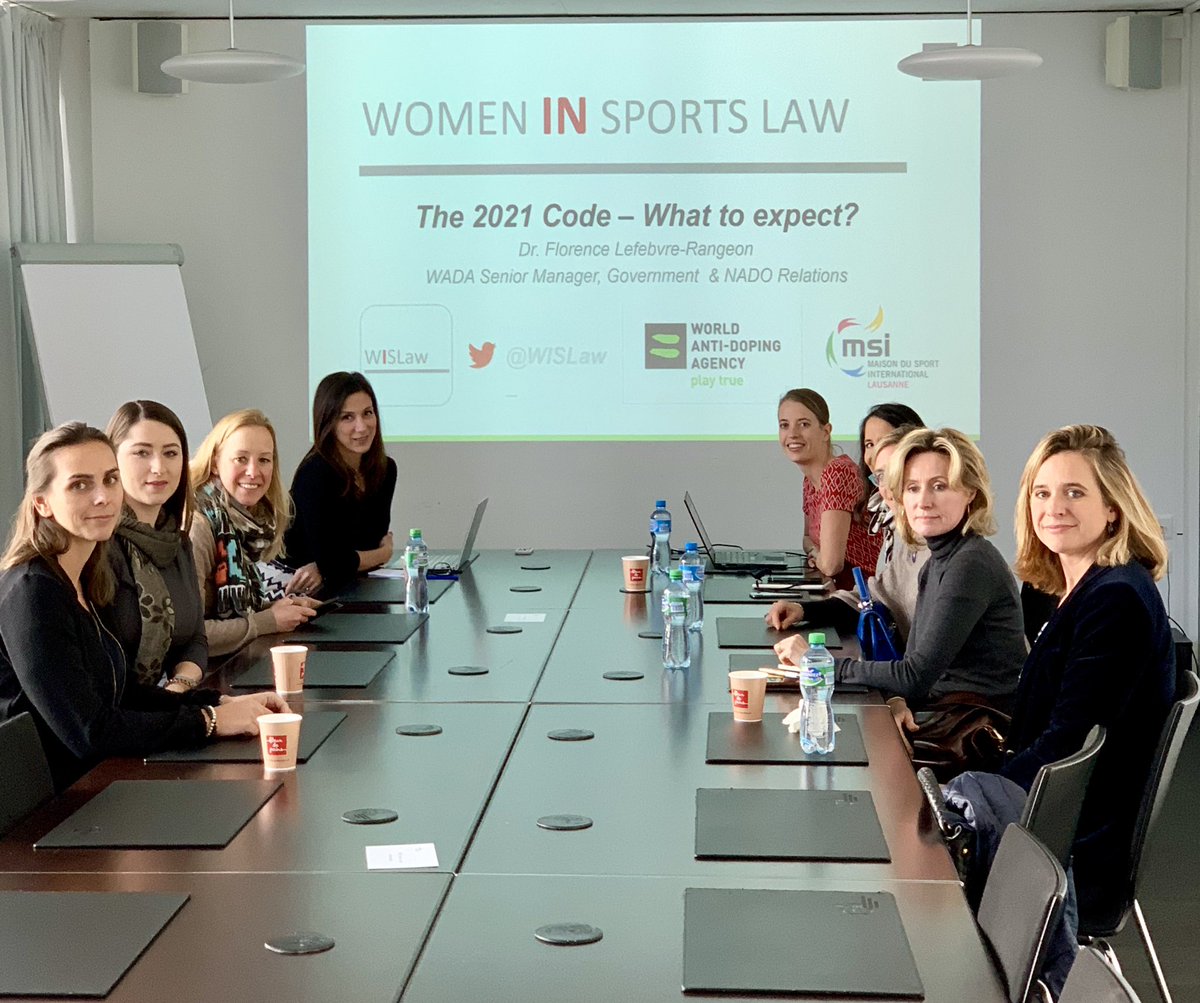 Our WISLaw members had the chance to listen to Dr. Florence Lefebvre-Rangeon discussing the 2021 WADA Code Revision at our December lunch talk. The talk took place at the Maison du Sport International in Lausanne on December 13, 2018. It was an interactive presentation where all participants asked questions and shared their comments with respect to the next major revision of the WADA Code. 
A few months ago WADA has launched the third revision of the World Anti-Doping Code in order to ensure the Code remains relevant in a fast-evolving Anti-Doping environment.  The revision process also includes the development of two new International Standards, one on Results Management and another on Education and Information. The discussion will focus on the main features of the draft 2021 Code and revised International Standards.