WISLaw Talk at FIFPRO held in Amsterdam on February 19, 2020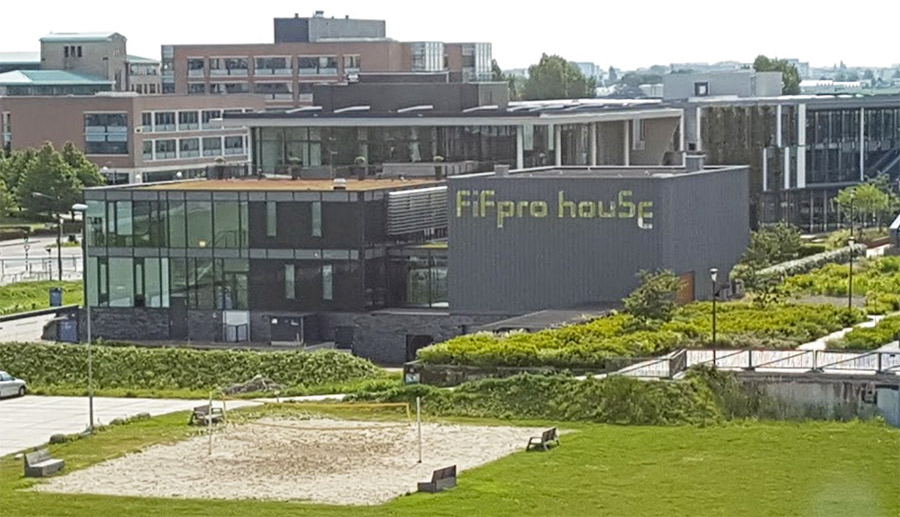 On February 19, 2020, WISLaw held a Talk at the FIFPRO headquarters.
After a warm welcome by new FIFPRO General Secretary Jonas Baer-Hoffmann, we kicked off the talk with an introduction by WISLaw's co-founder Melanie Schärer. Right after that, WISLaw members Sara Messina and Karolina Skrzypczyk shared fascinating insights and their highlights of women football in 2019.
José Alejandro Sierra Caballero, FIFPRO intern, launched the second topic introducing women rights in FIFA regulations.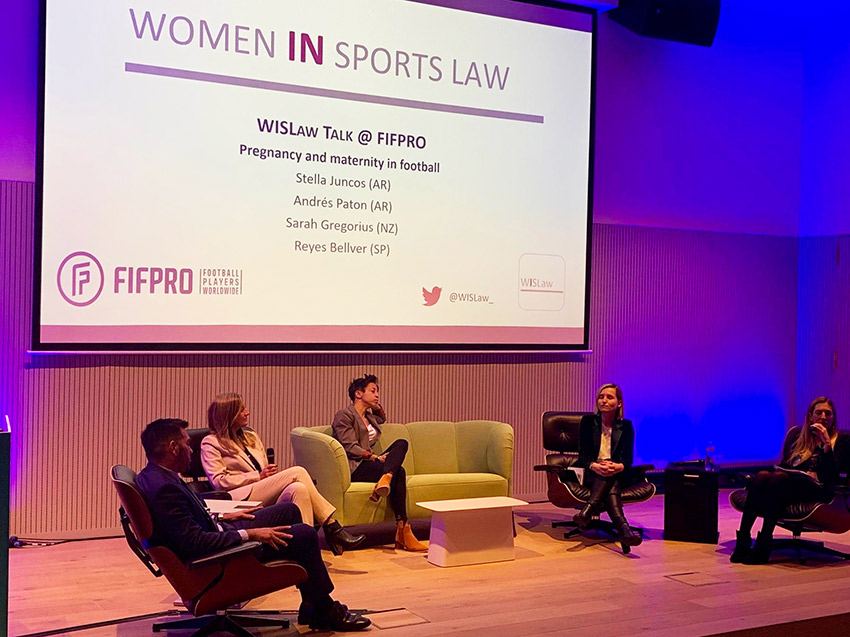 Alexandra Gómez Bruinewoud, FIFPRO Senior Legal Counsel and WISLaw member, Stella Juncos, FAA's Head of Legal, Andrés Paton, Legal Counsel at AFA, Sarah Gregorius, National team player of New Zealand and Policy officer at FIFPRO, as well as Reyes Bellver, Sports lawyer and WISLaw Regional Coordinator for Spain, then fully embarked on a fascinating panel discussion on pregnancy and maternity in football, as well as the FIFPRO Parental Policy Guide.
This first event at FIFPRO was held in the context of the "WISLaw Talk" series and was open free of charge to all WISLaw and FIFPRO members and visitors.
Thanks to FIFPRO, and particularly to our member Alexandra Gómez Bruinewoud for hosting this WISLaw Talk. We look forward to working together in many more exciting projects in a near future.