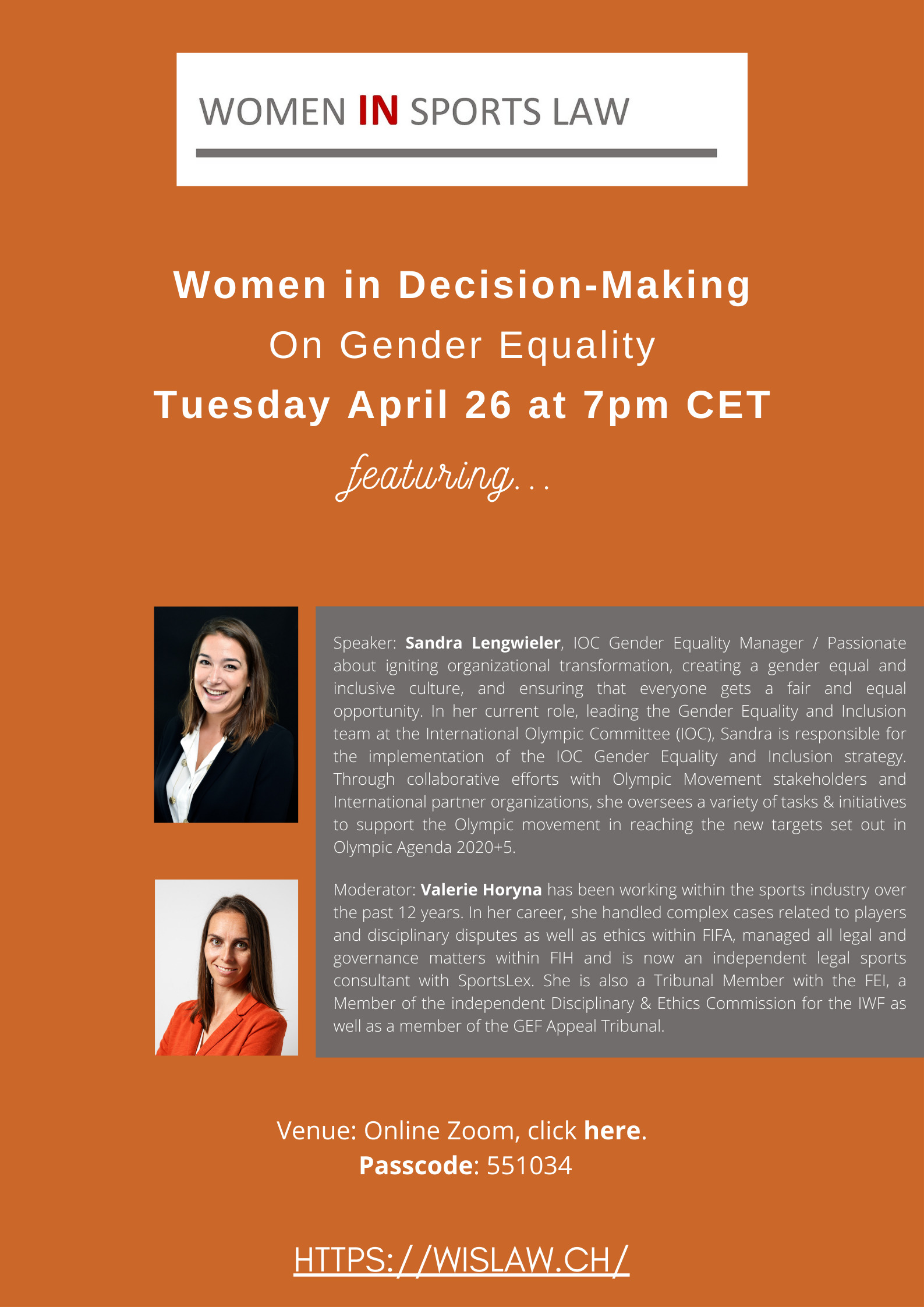 Women in Decision-Making on Gender Equality (Webinar)
As part of our Women in Decision-Making series, join us on Tuesday April 26th at 7pm CET for a webinar on gender equality featuring Sandra Lengwieler, IOC Gender Equality Manager, moderated by Valerie Horyna, Legal Consultant with SportsLex.
No pre-registration required.
To join us via Zoom on the day, click here.
Passcode: 551034