WISLaw Members' Directory
Looking for a Sports Law expert?
Search our database of Sports Law Specialists
Wafeekah is the Legal Manager at the South African Institute for Drug-Free Sport (SAIDS) specialisin...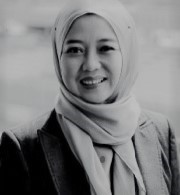 Ph.D Senior Lecturer, Sports Management Program Sport Centre & President, Malaysian Association ...
* All WISLaw members confirm that the information provided to the members' directory is accurate and agree to update their profiles accordingly. WISLaw is not liable for false or inaccurate information.
** Members´ qualifications are not independently verified by WISLaw. WISLaw takes no responsability for any inaccuracies.
*** It is important to upload a photo in square format for correct viewing.