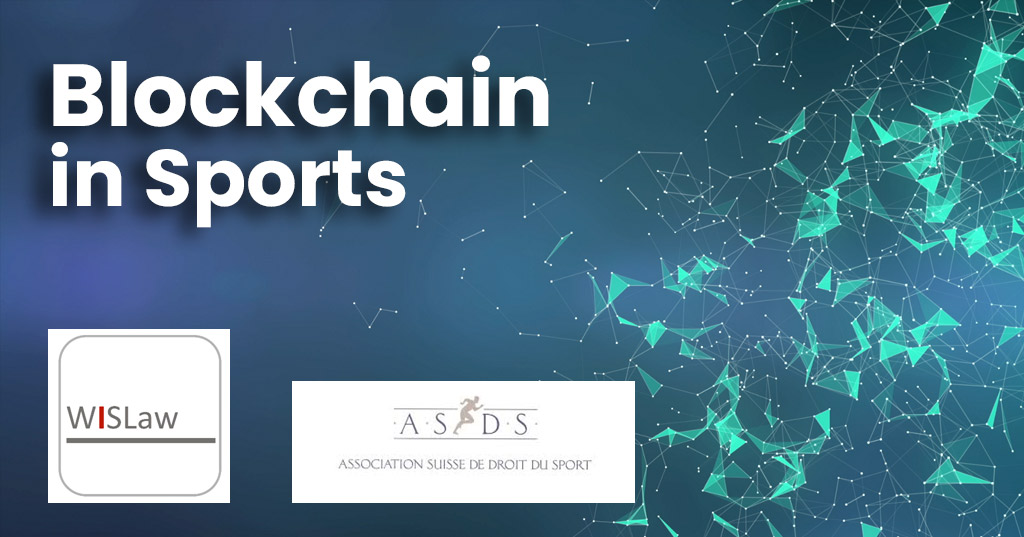 Blockchain in Sports
Join us for an Event Hosted by ASDS & WISLaw on Monday, 9 September 2019, 18:00-20:00, in Zurich.
Welcome & Introduction
– Melanie Schärer, MS International Law, Co-Founder WISLaw
– Michele Bernasconi, Bär & Karrer AG, President of the ASDS
What is Blockchain?
– Valérie Horyna, Senior Legal Counsel FIH
Balls, Behaviour & Blockchain: Opportunities in Sports
– Mairi Willis, Founder of Peerspoint
The Digitalization of Sports: New Perspectives & Implications for Blockchain
– Nick Lau, Co-Founder of Sportheca
Registration mandatory by 30.08.19: please send an email to mirjam.trunz@baerkarrer.ch
The participation is free, but open only to members of the ASDS and/or of WISLaw. After the evening, participants are invited to attend at their costs a dinner.