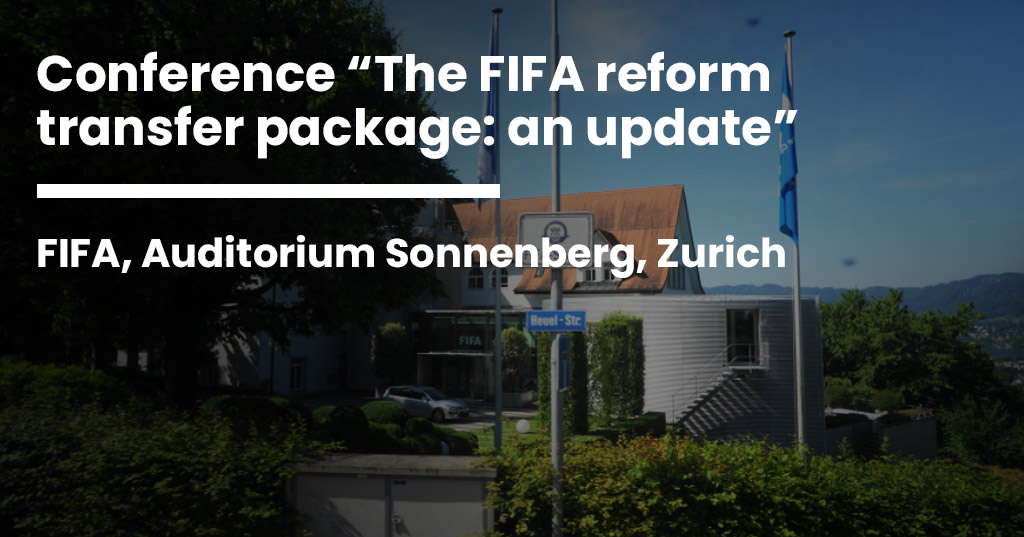 Conference "The FIFA reform transfer package: an update"
Presentations given by:
– Emilio Garcia Silvero, FIFA Chief Legal Officer.
– Erika Montemor Ferreira, Head of FIFA Players´ Status Department.
Please confirm your attendance by no later than 10 May 2019 to the email: events.wislaw@gmail.com
For the ones interested in visiting the FIFA Headquarters please indicate it in the same email.
A visit might be organized prior to the conference. More details to follow.
The conference will be followed by an apero.