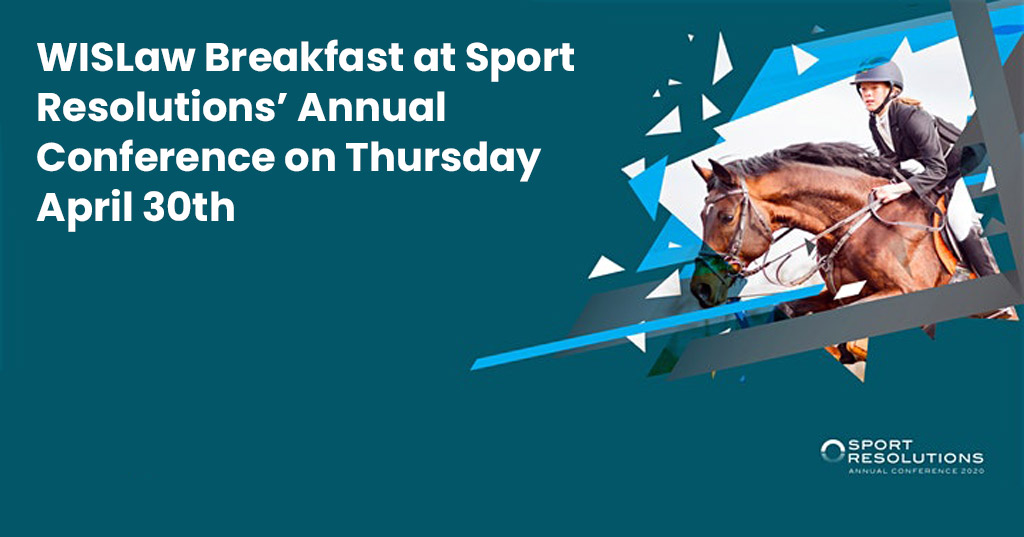 WISLaw Breakfast at Sport Resolutions' Annual Conference on Thursday April 30th
Join us for a WISLaw breakfast at Sport Resolutions' Annual Conference, taking place on Thursday April 30th
The breakfast will be taking place between 8-9am on Thursday 30th April at the Leonardo Royal London Hotel in central London (formerly the Grange St Paul's Hotel). All conference delegates are welcome to attend the WISLaw breakfast, further details of which will be provided in due course.
Information on the Sport Resolutions conference is available here where details of session topics and speakers are being released gradually over the new few weeks.
A 20% discount will be provided to WISLaw members on standard tickets. For further information please contact Sport Resolutions at resolve@sportresolutions.co.uk.