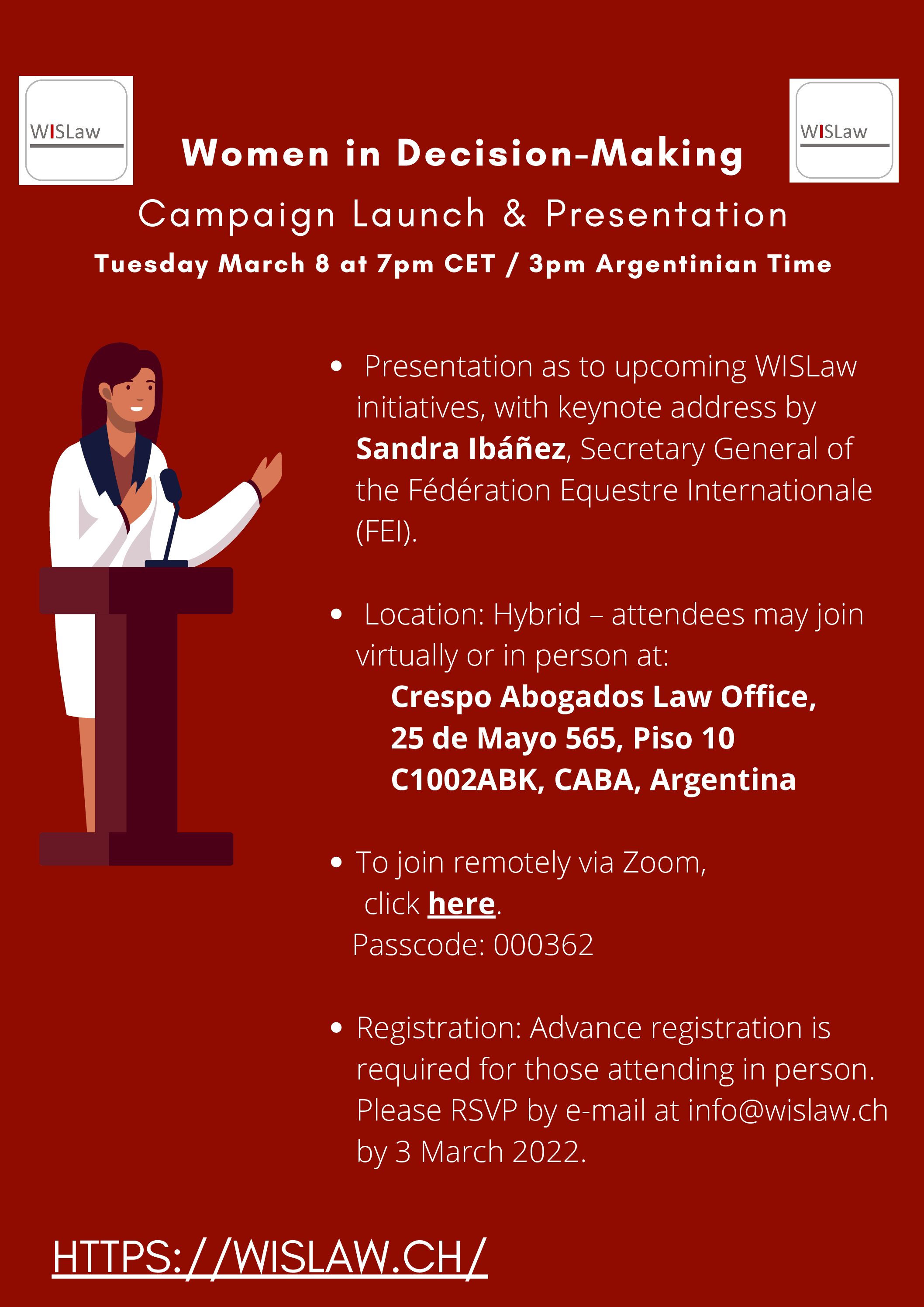 WISLAW: Women in Decision-Making Campaign
We welcome you to the launch of the Women in Decision-Making Campaign for 2022.
There will be presentations of upcoming WISLaw initiatives with a keynote address by Sandra Ibáñez, the Secretary General of the Fédération Equestre Internationale (FEI).
For those attending the FIFA Football Law Annual Review (FLAR) in Buenos Aires, Argentina, there will be an opportunity to attend the WISLaw presentation in person.
Advanced registration is required for those attending in person. Please RSVP by e-mail by 6 March 2022 to info@wislaw.ch.
For those joining us virtually (via Zoom), click here to access the webinar on the day of the event.