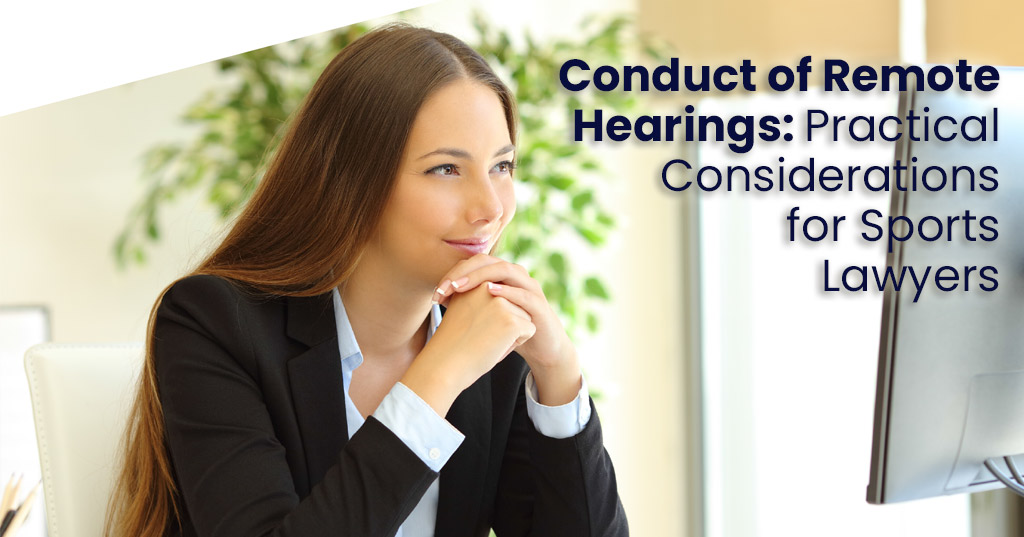 Conduct of Remote Hearings: Practical Considerations – Thursday May 7th at 5.30pm BST
Presented by:
Catherine Pitre & Janie Soublière
Speakers
Catherine heads up the case management team at Sport Resolutions, where she oversees tribunal operations & proceedings. SR has conducted dozens of remote hearings in the past year, including multiple remote hearings at once, involving parties and witnesses all over the world.
Janie is an arbitrator for the Court of Arbitration for Sport, Sport Resolutions, the Sport Dispute Resolution Centre of Canada (SDRCC), as well as numerous international federation tribunals (World Athletics, UFC, Zwift). She has chaired a significant number of remote proceedings.
Together, they will share their insight into how parties, arbitrators, and mediators, can maximise the use of technology and ensure the smooth running of proceedings
Programme
How to address confidentiality;
Tech considerations;
Hearing timetable, witnesses, experts & interpreters;
Underused features of videoconferencing software, such as breakout rooms, private chats, and waiting rooms;
Plan B: when despite best efforts, things don't go as planned;
Practical exercises.
When: Thursday 7 May, 5.30pm (BST) / 6.30pm (CEST)
Where: By Zoom Video Conferencing. To register, please do so by e-mail at INFO.WISLAW@gmail.com