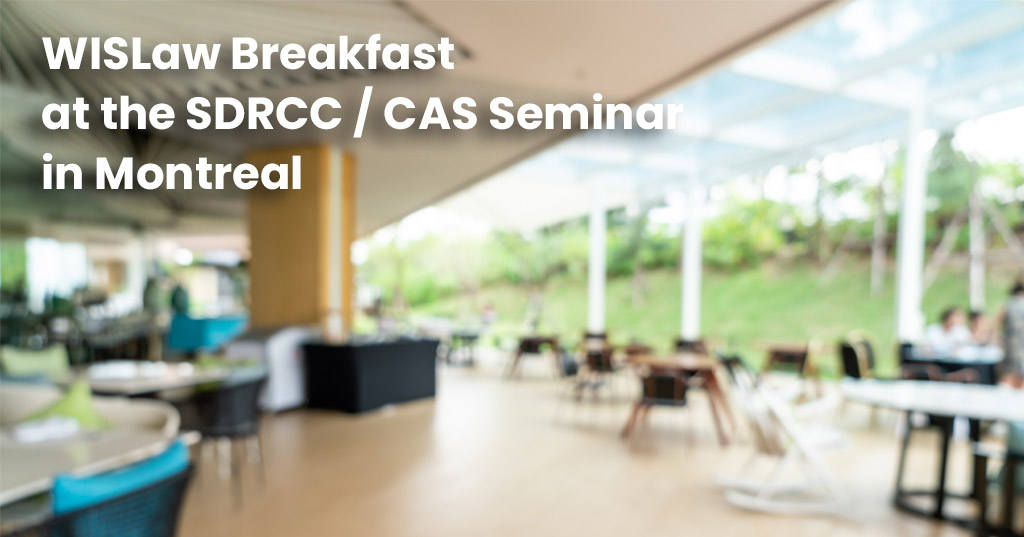 WISLaw Breakfast at the SDRCC / CAS Seminar in Montreal, Canada on January 30, 2020
Join us for a WISLaw breakfast from 7:30-8:15 on Thursday January 30, 2020 at the SDRCC/CAS seminar in Montreal, Canada
The conference is entitled "Foster Integrity in Sport with Dispute Resolution". You can register here.
The Breakfast is organised by our WISLaw Regional Coordinator in North-America and CAS / SDRCC Arbitrator Janie Soublière. Fellow Canadians and WISLaw members Catherine Pitre, Head of Case Management at Sports Resolutions UK, and Carol Roberts, CAS/SDRCC mediator and arbitrator, will also be speaking.
All attendees at the Seminar are welcome to attend this WISLaw breakfast so we can discuss openly and interactively the role, benefits, objectives and successes of WISLaw three years since its inception.
See you this winter in Montreal! Au plaisir de se voir cet hiver à Montréal!